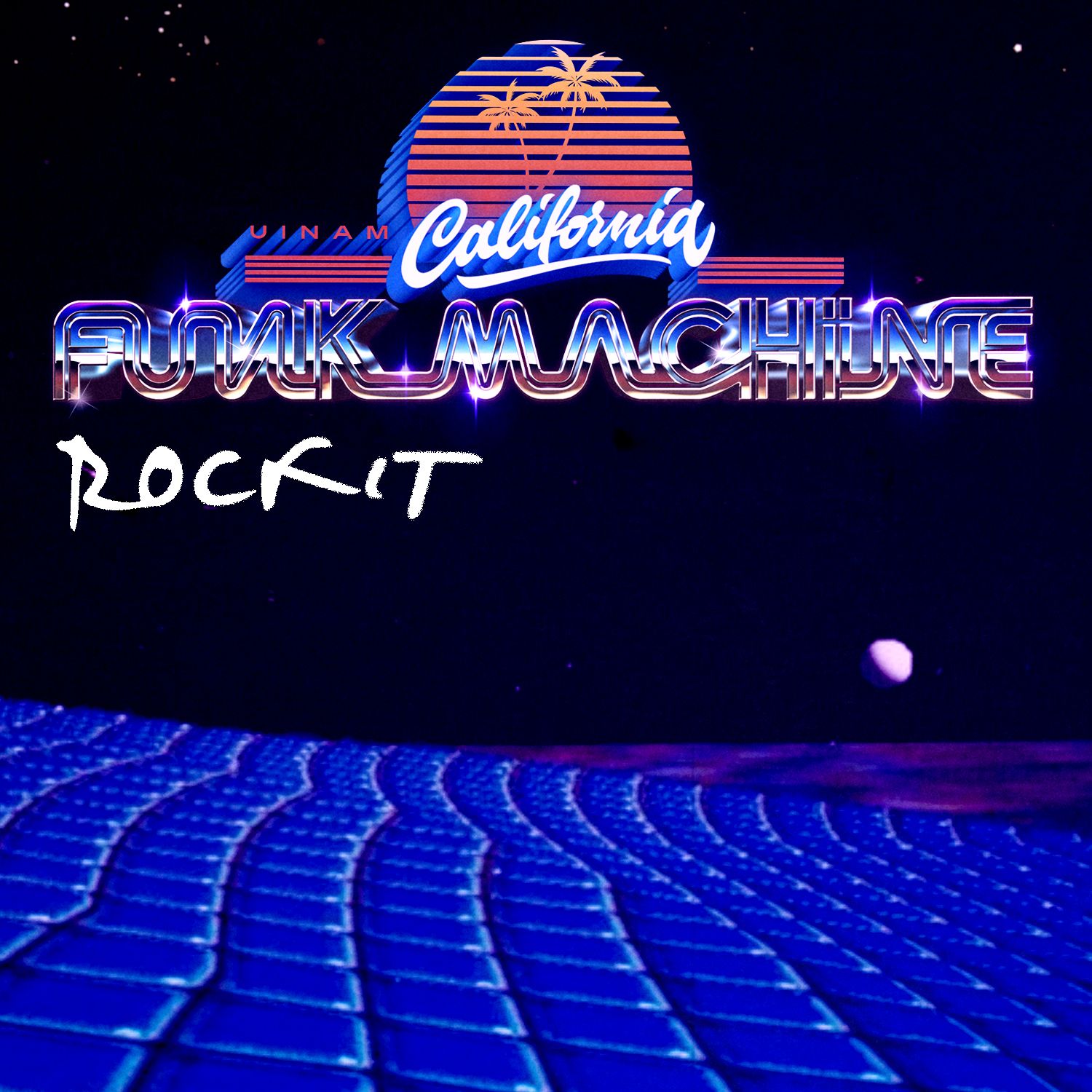 Back in February we were delighted to report on THE CALIFORNIA FUNK MACHINE, a soul collective that was marshalled by French-born, Los Angeles-based soul and jazz guitar man U-NAM. Other members of the "machine" included  bassist Freddie Washington, drummer Michael White, keyboardist Wayne Linsey (both ex-Maze) and vocalists  Marva King (ex-Stevie Wonder band), Frank Burke (ex-Heatwave) , Tony Tatum and Tom Owens… oh, and a full brass and string section! 
Their eponymous first album –  energized covers of  classic 70s and 80s funk, disco and soul classics – was critically acclaimed and sold well and the band is now busy working on a second volume. Ahead of that release, U-Nam and the gang have just released a taster single – an explosive take on Herbie Hancock's 1983 blockbuster 'Rockit'. 
You may remember that at the time, Rockit' was a real ground breaker – featuring a distinctive scratch style which came courtesy of DJ Grand Mixer DXT. For this new version U-Nam calls on LA based DJ, composer, music producer, remixer, and sound designer DJ Puzzle to craft the same sort of vibe and to enhance   U-Nam's dextrous and funky guitar work … he says: "May The Funk Be With U"! Amen!